Get to Know the CMP Team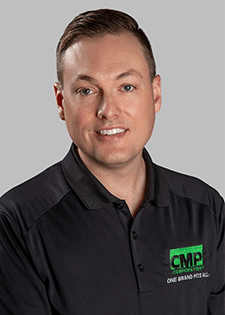 Brad Croy
President
Continuing his father's legacy, Brad joined CMP in 2001 after graduating from Oklahoma State University. He considers himself a lifelong learner and constantly seeks new ways to improve our service to our customers and aid in the challenges they face. When he isn't focused on how to better serve our customers, Brad's hobbies include spending time with family, classic cars and traveling.
"Grant me the serenity to accept the things I cannot change, The courage to change the things I can, And the wisdom to know the difference."

Reinhold Niebuhr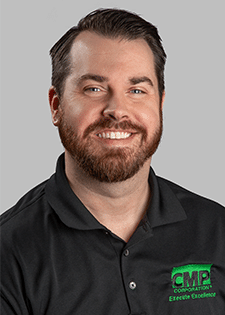 Adam Harper
Vice President
Prior to joining our team in 2010, Adam worked in a variety of industries, primarily in risk management and overseeing business administration functions. He is always aiming to find creative, simple solutions to the hard problems our customers face. Outside of CMP, Adam is a big believer in living in the moment and reflecting on what he's grateful for in life.
"If I refuse to grow old, I might be young until I die."

Pippin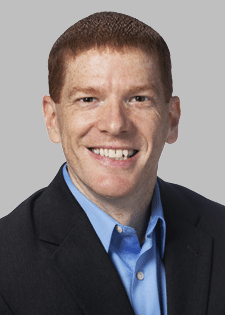 Andy Schoenberger
Vice President – Sales and Marketing
Continuing his decades in sales and marketing, Andy joined the CMP team in 2019 after serving in a variety of roles in the global water and HVACR industries. Solving issues and providing customers simple solutions for difficult business problems drives his daily mindset. Outside of the office he enjoys exploring the globe and experiencing the outdoors with his family.
"Start by doing what is necessary, then do what is possible, and suddenly you are doing the impossible."

Francis of Assisi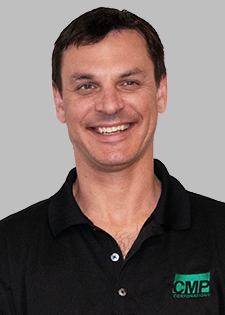 Frank Jepson
Vice President of Finance
After working at the Stone Mountain Facility before it was transferred to CMP, joining the CMP Team feels like coming home in many ways. Franks's major initial focus will be on cost accounting, ensuring we understand our actual costs and bring on new business. Frank got his MBA in Singapore and is also a CPA. He enjoys a good challenge and spending time with his wife and kids.
"Success is not final; failure is not fatal: It is the courage to continue that counts."

Winston S. Churchill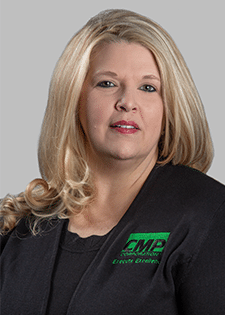 Shellie Landrum
Compressor Account Manager
Although she did not start working for CMP until 2015, Shellie grew up only a few miles from our facilities. With a background in making air filters and auto parts for Wix Filtration and Affinia Group, she helps our customers with quotes, orders and warranty service. In her spare time, Shellie loves to spend time with her son and dogs.
"The best way out is through."

Robert Frost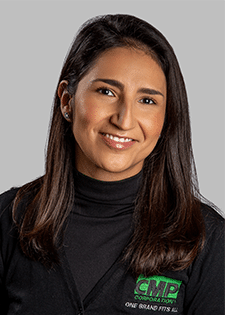 Ana Martinez
International Sales Specialist
Ana joined the CMP sales team in 2010, where she demonstrated how naturally patient and detail-oriented she is. From helping our customers find the parts they need to explaining pricing, payment methods and warranty details, she goes above and beyond for CMP. In her free time, Ana spends time with her sons, watching scary movies, and listens to Spanish rock music from the 80s.
"If you tell the truth, you don't have to remember anything."

Mark Twain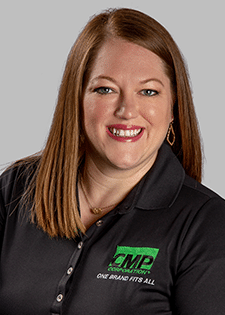 Kelsey Poe
Outside Sales
With a degree in broadcast journalism from Oklahoma State University and a background working as a news producer, Kelsey joined CMP in 2013. She aims to provide clear communication for our customers and works quickly to take care of their needs. When she is not assisting our customers, Kelsey enjoys traveling with her family, trying new restaurants, and being with her children.
"The most effective way to do it, is to do it."

Amelia Earhart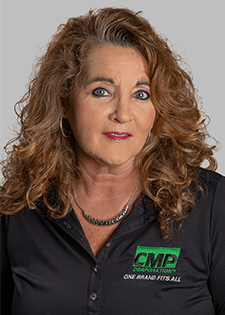 Sherri Reeves
Sales Specialist
Joining CMP in 1981 when she was a junior in high school, Sherri first learned about CMP through her high school's Distributive Education Club of America (DECA) program. She takes the time to show our customers how to use our website to find the right parts or compressors they need. When she isn't building business relationships with our customers, Sherri spends time with her family and friends.
"Always treat others as you would like to be treated."

The Golden Rule
Want to Join the CMP Team?
Explore our current job openings.