37 years and counting – Ken's Spotlight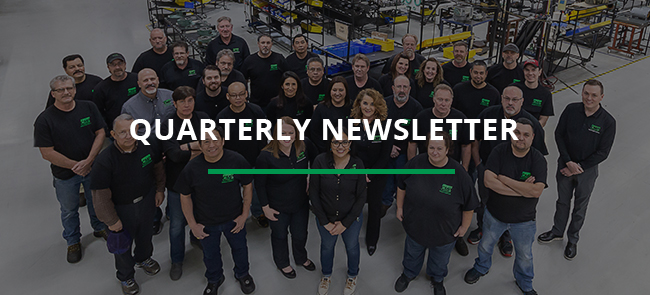 CMP's success comes from our people. And today we're thrilled to spotlight Ken Kyger, Operations Manager of our Oklahoma City location.

Ken has worked with CMP for 37 years, and he loves the daily challenges of getting the right parts to our clients on time — the work is "always challenging and never boring."
CMP is about high quality. Our parts are dependable because your clients need them to be. And for Ken, that's the biggest asset for a team member as well.

His advice for new employees — "Be ready to adapt and be dependable."

The market moves fast, but we work hard to stay on top of your needs while delivering the quality you expect. Our team embodies these values every day.

Outside of work, Ken enjoys golfing, fishing, riding his motorcycle, and hanging out with his grandchildren and German Shepherd. Keep swinging those clubs, Ken!

And thank you for your commitment to CMP and our customers. Your loyalty and hard work are appreciated every day!
Need it fast? Think CMP.
We pride ourselves on getting you exactly what you need when you need it. Your customers don't want to wait, and with CMP's help, they don't have to.

If a part is in stock and you order before 3:00 pm CST, it will ship to you the same day.

All in-stock LTL orders received before 12 pm CST will also ship the same day the order is received.

Don't wait a week or longer. Get the quality parts you need sooner with CMP.

Call us at 800.654.4786, or email sales@cmpcorp.com for more information.
Atlanta to host the 2023 AHR Expo
We had a blast in Vegas at this year's AHR Expo, but we're even more pumped for 2023.

We won't have to travel far to meet with "y'all" — the festivities will be right here in one of CMP's two locations — Atlanta, Georgia!

Mark your calendars for February 6 – 8, 2023 and join us for an exciting ATL experience.

We can't wait to see you there!