Search All Parts:
...loading
$489 Round Trip Flat Rate Freight
Easy core return every time.

Install new compressor and place old core on pallet and secure.

Initiate return and print return documents from your online account.

Call carrier to schedule pickup for the core. Once received, we credit your account.
Our flat rate covers your new compressor and core return.
Fast Delivery Available Nationwide
With multiple stocking locations around the country and numerous distribution partners we have what you need quickly. Most ship times are only a day! Check inventory online and get your system working again sooner.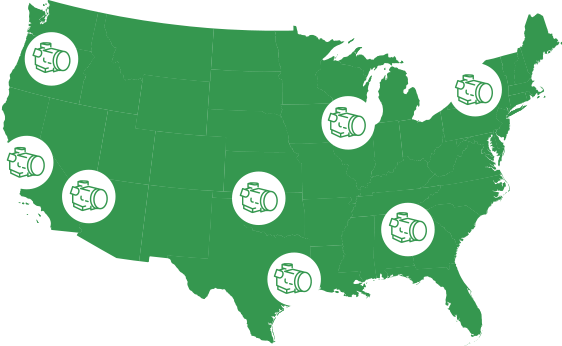 Free Technical Support
At CMP our employees have our 1,000 years of combined compressor experience! From building to installing, if you need a little guidance or have a situation you have not dealt with before, give our dedicated team a call. Our video library is another great resource to brush-up on skills and techniques.

Always fast and courteous
– Southwest Truck
Very good history of quality.
– SWH Company
Muy buen servicio…La pagina es muy buena y facil de hacer compras.
– Bobirep
Excellent service and response time
– Almicar Pastora
Trust me..I would give them a 100/100 for customer service support and a 1000/1000 for product quality also no one can beats for their fast shipping.. They are the best. highly recommended 
– Enterprise Denai
We'll Buy Your Compressors and Compressor Cores
CMP is on the move and needs to grow its core inventory! If you have any used compressors or compressor cores, contact CMP at 405-605-8407 or support@cmpcorp.com to learn about our purchasing process.