Take the pressure off valve plate replacement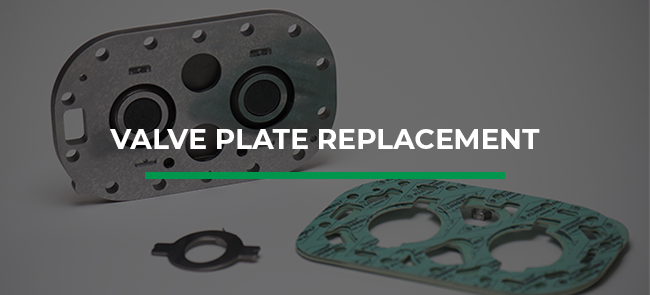 Diagnosing compressor issues requires in-depth knowledge of the system, compressor components and how they work together. If you're looking at a valve plate issue, it's a relatively straightforward fix.
Here are a few points to keep in mind during a new valve plate install.
Evaluate the reason for replacement
Valve plates are durable components, so before you replace it, determine if it has worn due to basic wear and tear or a defect in the system. A few things to check for:
High suction and low discharge pressure on the compressor
Excessively high temperature
Black residue from burned oil
If you discover any of these defects, you must rectify them before installing the new valve plate.
Size Matters
Valve plates have several gaskets, ensure you're installing the correct one in the correct location. The gasket should perfectly fit the cylinder wall. One that hangs over and inside the cylinder will be noisy. And one that is larger than the cylinder could negatively affect the system's BTUs and efficiency.
Keep your system working as intended with a new valve plate and precision cut gaskets from CMP or a fully remanufactured replacement compressor. Our full range of products covers the most popular brands, including Copeland/DWM Copeland, Carrier/Carlyle, Trane, Bitzer, and York.
Explore our website today to find what you need or give our team a call 800.654.4786 .
Thank you for your continued support!