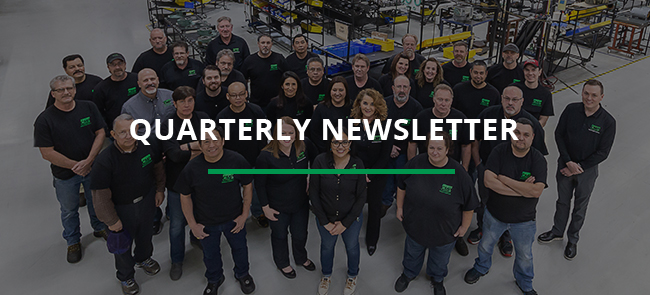 Building trust and family at CMP: Ana's Team Member Spotlight
At CMP, you aren't just an account — you're part of our family. And today we're excited to tell you more about our family member Ana Martinez, a dedicated Account Manager in our main office.
If you work with Ana already, you know how important relationships are to her. She wants to know her customers: "my peers and our customers, we're like a little family." She often works with CMP's Spanish-speaking customers, meeting their needs without the hassle of a language barrier.
Ana has been with CMP for 10 years, and she knows the importance of getting to know the people behind her accounts. Because meeting your needs is her primary goal. She spends time learning your business, so she can match you with exactly what you need to get the job done right.
Outside of work, Ana enjoys spending time with her kids. Family is what it's all about, and we're so happy to be a small part of hers. Muchas gracias, thank you Ana for all that you do!
Three things to know before buying a replacement compressor
What is the difference between CMP's remanufactured compressors and a "new" OEM replacement compressor?
CMP's remanufactured compressors are completely torn down and remanufactured to meet or exceed OEM standards. It's like getting an OEM replacement compressor without the long wait time or the high price tag.
Do CMP's remanufactured compressors come with a warranty?
Absolutely. While some companies offer only one-year warranties (or none at all!), all of our parts and remanufactured compressors are backed by a 2-year warranty. We even offer an optional 5 year warranty when others don't. Our processes have been refined over our 80+ year history, and we are dedicated to delivering top quality, every time.
Is a "remanufactured" compressor the same as one that's been "rebuilt" or "refurbished"?
No. Remanufactured compressors have all components and parts removed, even if they're still working. This means your compressor is assembled and quality checked just like it was on the OEM assembly line years ago. A compressor that's been rebuilt or refurbished only has the broken parts replaced, resulting in a still-old compressor with a much shorter life (if it works at all).

If you're looking for quality compressors that will keep your customers happy (and those referrals rolling in), visit our website to find what you need today!